In The News
Edwards Pottinger is a nationally-acclaimed, go-to law firm representing victims of violent crime and sexual assault. We have obtained some of the largest settlements and jury results for crime victims, against powerful individuals and against third parties whose negligent security or other wrongful conduct allowed for the crime to occur.
We are here to talk
Featured Media
'No Chance' Ghislaine Maxwell Will Tie Prince Andrew To Jeffrey Epstein Case, Lawyer Says | TODAY
Brad Edwards, an attorney for more than 50 accusers and survivors of Jeffrey Epstein's sex ring, tells TODAY that in the wake of the arrest last week of longtime Epstein associate Ghislaine Maxwell, "just in the last 5 days we have received tips from several important witnesses." He says there is "no chance" that Maxwell will implicate Prince Andrew in the case: "They are very close friends."
By: Edwards Henderson Lehrman
Feb 03, 2022
Lawyer says Ghislaine Maxwell is 'not a victim' of Jeffrey Epstein | Good Morning Britain
Friend of Ghislaine Maxwell Laura Goldman and Brad Edwards, the lawyer representing survivors of Jeffrey Epstein's sexual abuse, discuss the recently arrested socialite's case.
By: Edwards Henderson Lehrman
Feb 03, 2022
Media
Inside the wicked saga of Jeffrey Epstein: the arrest of Ghislaine Maxwell | 60 Minutes Australia
There was little Jeffrey Epstein wouldn't do to satisfy his lust for young women and girls. It included spending millions of dollars masterminding a worldwide sex-trafficking operation. Countless innocent lives were destroyed. A year ago Epstein was arrested and a month later he died in custody. Investigators though refused to let this scandal go to the grave with him. Instead they shifted their attention to his high-profile friends. One of them is the Queen's son, Prince Andrew, who continues to dodge requests from the FBI for an interview. But late this week there was a significant breakthrough in the case with the arrest of socialite Ghislaine Maxwell. She's accused of being Epstein's right-hand woman and has been charged with multiple child sex offences. As Tara Brown reports, for the first time in a long time, the victims in this wicked saga are feeling relief rather than terror.
By: Edwards Henderson Lehrman
Feb 03, 2022
Media
Lawyer for Jeffrey Epstein's Victims Talks Culture of Abuse, Arrest of Ghislaine Maxwell
Bradley Edwards has spent more than a decade representing over 20 of the abuse victims of billionaire pedophile Jeffrey Epstein. Edwards details his experience in his book, 'Relentless Pursuit: My Fight for the Victims of Jeffrey Epstein.' We spoke to Edwards about his experience and the recent arrest of Epstein's associate, Ghislaine Maxwell. The Daily Mail even reporting Maxwell was reading 'Relentless Pursuit' when she was taken into custody.
By: Edwards Henderson Lehrman
Feb 03, 2022
Media
Lawyer for alleged Epstein victims claims Prince Andrew 'has information'
Brad Edwards represents 55 women who claim they were abused by the convicted paedophile who killed himself in jail last year, and he believes the royal has information that will help them.
By: Edwards Henderson Lehrman
Feb 03, 2022
Media
Attorney representing Epstein accusers details secret meetings with him
Attorney Brad Edwards represents dozens of women who accused late financier and convicted sex offender Jeffrey Epstein of varying degrees of sexual assault when they were underaged.
By: Edwards Henderson Lehrman
Feb 03, 2022
Media
Jeffrey Epstein's bail hearing postponed
Victim's lawyers Brad Edwards and David Boies tell the media the decision on July 15, 2019 on whether to release sex offender Jeffrey Epstein on bail while he awaits trial in the Southern District of New York has been postponed.
By: Edwards Henderson Lehrman
Feb 03, 2022
Media
Lawyer for Epstein's alleged victims: There are "well in excess of 50"
Brad Edwards has represented 13 women who have accused Jeffrey Epstein of abusing them when they were underage, and has been on their side for more than 11 years. Edwards joins "CBS This Morning" to discuss Epstein's non-prosecution agreement with then U.S. attorney and current labor secretary Alex Acosta, and the new allegations.
By: Edwards Henderson Lehrman
Feb 03, 2022
Media
Jeffrey Epstein's Full Apology to Victims' Attorney Brad Edwards
"While Mr. Edwards was representing clients against me, I filed a lawsuit against him in which I made allegations about him that the evidence conclusively proves were absolutely false.  The truth was that his aggressive investigation and litigation style was highly effective and therefore troublesome for me.  The lawsuit I filed was my unreasonable attempt to damage his business reputation and cause Mr. Edwards to stop pursuing cases against me. It did not work. Despite my efforts, he continued to do an excellent job for his clients and, through his relentless pursuit, held me responsible.  I am now admitting that I was wrong and that the things I said to try to harm Mr. Edwards's reputation as a trial lawyer were false. I sincerely apologize for the false and hurtful allegations I made and hope some forgiveness for my acknowledgment of wrongdoing."
By: Edwards Henderson Lehrman
Feb 03, 2022
Media
WPTV
More Legal Trouble for Palm Beach Billionaire Who Plead Guilty To Hiring Underage Prostitutes – August 12, 2011
- Feb 01, 2022
Daily Business Review
Shooting of Football Athlete Results in 4.26M Award – November 17, 2011
- Feb 01, 2022
Daily Business Review
Suit Accuses Goldrush Strip Club of Scheme to Bilk Professionals – June 13, 2012
- Feb 01, 2022
Read More
Daily Business Review & Verdict Search
Top Florida Verdicts & Settlements of 2011 – July 2012
- Feb 01, 2022
Sun-Sentinel
Elevator Fall Nets Woman $13 Million Jury Award – September 8, 2012
- Feb 01, 2022
CBS 4 Miami
Exclusive: Sexual Assault Victim Alleges Abuse By Former Youth Pastor – September 10, 2012
- Feb 01, 2022
Read More
Civil Justice Magazine
Interview with Brad Edwards – Janice Beasley Case – February 6, 2013
- Feb 01, 2022
Palm Beach Daily News
Newest Lawsuit Against Epstein Expected To Include Victim Testimony – October 20, 2013
- Feb 01, 2022
Palm Beach Post
Appellate ruling could force feds to reconsider sex charges against Palm Beacher Epstein – April 21, 2014
- Feb 01, 2022
Sun-Sentinel
Victims Win Right to See Negotiation that Led to 'Lenient' Plea Deal Agreement for Billionaire Sex Offender – April, 21, 2014
- Feb 01, 2022
Palm Beach Daily News
Appeals Court Rules Against Sex Offender – April 21, 2014
- Feb 01, 2022
Read More
The Washington Post
Eleventh Circuit rules that discovery can move forward on my Crime Victims' Rights Act case – April 21, 2014
- Feb 01, 2022
Read More
Daily Business Review
Jury Awards $806, 289 to Bar Accident Victim – December 17, 2014
- Feb 01, 2022
Orlando Sun-Sentinel
Butler & Hosch Collapse Was Illegal, Lawsuit Alleges, May 22, 2015
- Feb 01, 2022
Read More
Daily Business Review
More Trouble for Defunct Butler & Hosch Law Firm. Employees File WARN Act Class Action, May 22, 2015
- Feb 01, 2022
Read More
Daily Business Review
Fired Butler & Hosch Workers Want to Add Ex-CEO to WARN Class Action, June 4, 2015
- Feb 01, 2022
Read More
Palm Beach Post
Boca Resident Model Nabs $13.4 Million Following Six-Year Divorce Battle – December 21, 2015
- Feb 01, 2022
Read More
Daily Mail
Florida Model Gets Whopping $13.4 Million Payout from Real Estate Tycoon Ex-Husband – December 17, 2015
- Feb 01, 2022
Read More
The largest Sexual Abuse Verdicts in US History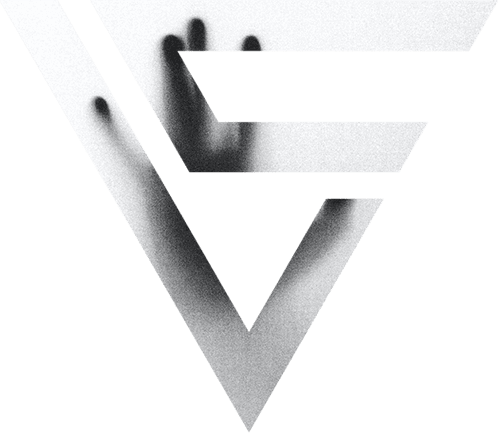 $71 Million

Verdict on Behalf of Rape Victim

Verdict on Behalf of Rape Victim

$24 Million

Verdict on Behalf of Rape Victim