Last updated
Nov 14, 2023
Companies that facilitate sex trafficking, such as hotels, may be held financially accountable for their negligence in a sex trafficking lawsuit. A successful lawsuit can compensate survivors for the harm they have suffered. Contact a sex trafficking lawyer today.
We are here to talk
Key Takeaways
Sex trafficking refers to forcing an individual to engage in commercial sex through the use of abuse or manipulation tactics.
The Trafficking Victims Protections Reauthorization Act allows survivors of sex trafficking to bring civil lawsuits against their trafficker as well as any businesses that benefitted from or enabled sex trafficking.
A sex trafficking lawyer can help you hold perpetrators accountable and recover compensation for the losses you incurred.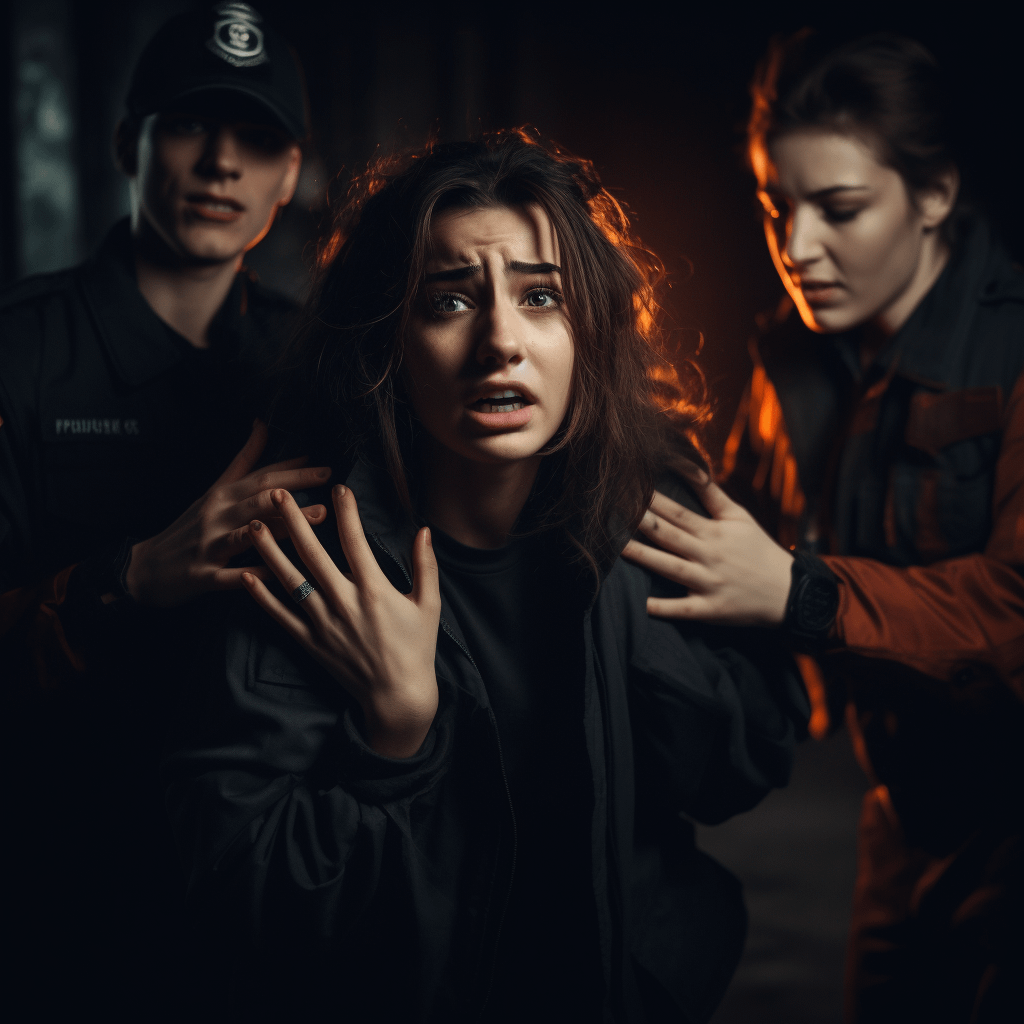 Are You A Sex Trafficking Survivor? Talk To a Sex Trafficking Lawyer
Sex trafficking takes place all over the world and in all 50 states. This devastating crime affects millions of people each year, mostly women and young girls. The sex trafficking lawyers of Edwards Henderson Lehrman are highly experienced in litigating sex trafficking lawsuits and represented the survivors in their trafficking lawsuit against Jeffrey Epstein.
If you or a loved one is a survivor of sex trafficking, contact our sex trafficking lawyers today for a free and confidential legal consultation.
What is Sex Trafficking?
According to the National Human Trafficking Hotline, sex trafficking is defined as a form of modern-day slavery in which individuals perform commercial sex through the use of force, fraud, or coercion. Sex trafficking can be found in a range of venues, including escort services, brothels, fake massage businesses, on city streets, at truck stops, sporting events, concerts and music festivals, hotels, and many other places. Traffickers use physical and psychological abuse to control their victims and force them to continue engaging in commercial sex so that the traffickers can profit.
History of Sex Trafficking
Women and young girls have been subjected to the atrocities of sex trafficking for thousands of years before it became a political issue in the early 1900s. In 1910, the Mann Act, otherwise called the White Slave Traffic Act, made it a felony to transport women and children across U.S. states for "prostitution, debauchery, or for any other immoral purpose." Unfortunately, the law excluded women of color from its protection, who continued to be arrested or even blamed for the abuse inflicted upon them.
It was nearly a century later, in 2000, that the Victims of Trafficking and Violence Protection Act (TVPA) was finally passed. Under this statute, more law enforcement services were dedicated to stopping sex trafficking. Survivors were provided with food, shelter, financial grants, and education. The 2003 Trafficking Victims Protection Reauthorization Act (TVPRA) finally gave survivors of human trafficking the ability to sue their traffickers for damages. The law was expanded in 2008 to allow human trafficking survivors to bring civil lawsuits against third parties that enabled, benefitted from, or willfully ignored sex trafficking.
How Do Commercial Businesses Aid in Sex Trafficking?
Some businesses and corporations—like nightclubs, hotel and motel chains, truck stops, websites, and social media apps—contribute to sex trafficking by turning a blind eye and willfully ignoring clear signs of trafficking on their property, or in the case of social media platforms and websites, in their chat rooms. Some businesses negligently choose to ignore sex ring because they continue to profit when traffickers are using their services to commit crimes. Survivors of sex tracking can hold these businesses accountable and help prevent future sex trafficking by filing a civil sex trafficking lawsuit.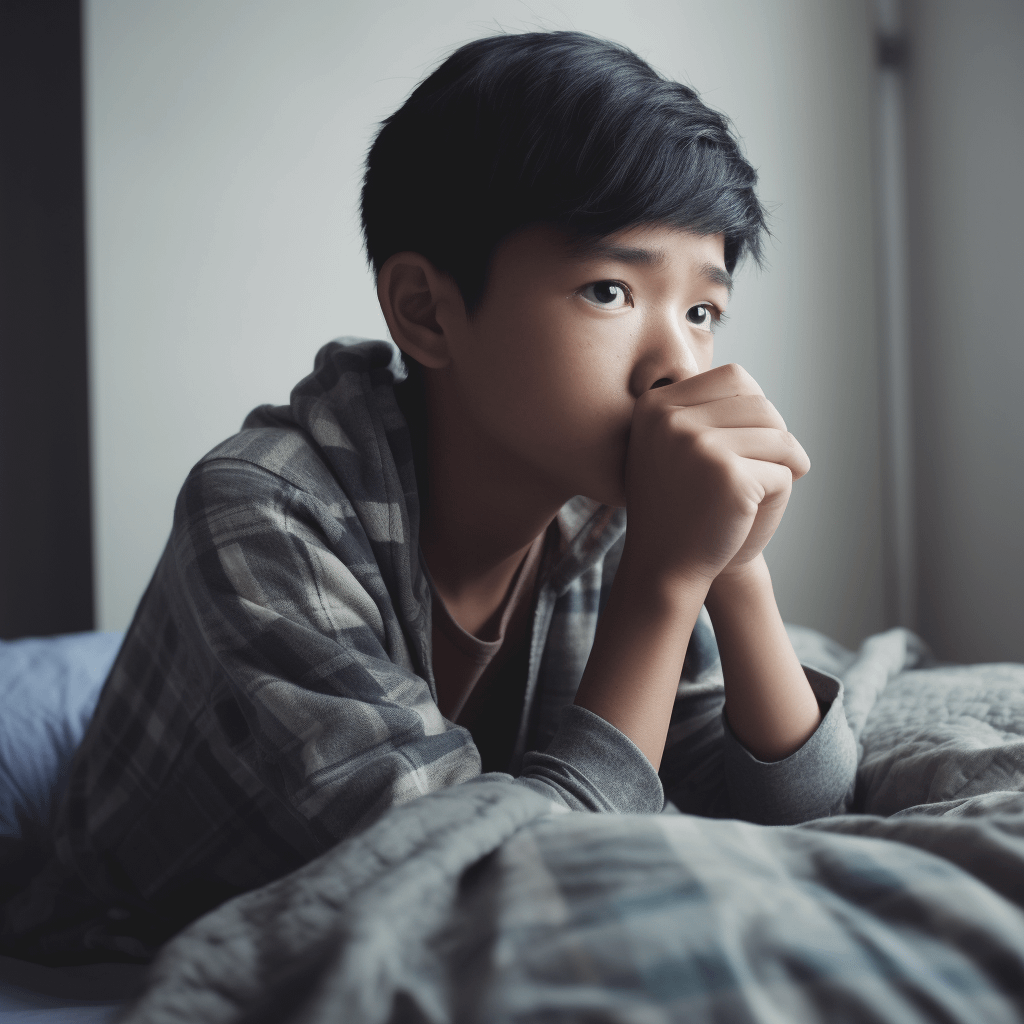 What Industries Are Commonly Involved in Sex Trafficking?
The National Human Trafficking Hotline reports that over 73% of all sex trafficking cases take place in hotels and motels. After the hotel industry, the other most commonly involved industries include escort services, adult entertainment, online websites, message boards, and chat rooms. Other industries that could harbor sex trafficking include restaurants and nightclubs, truck stops, sporting events, and illicit massage businesses.
What Are The Effects of Human Trafficking on Survivors?
Sex trafficking has devastating consequences for survivors both while the individual is being trafficked and after they manage to escape the trafficking situation. Effects of human trafficking on survivors include:
Psychological trauma: According to the U.S. Department of Justice, traffickers dehumanize and objectify their victims, obscuring the individual's innate sense of power, visibility, and dignity. This leads to devastating psychological effects both during the period of trafficking and for many years after. The experience often causes PTSD, memory loss depression, difficulty with relationships, anxiety, fear, shame, and other difficult emotions.
Physical trauma: People who are sex trafficked are often raped, beaten, and subjected to long-term abuse. Individuals who have been human trafficked are often denied adequate food, water, and medical care and forced to live in cramped or unsanitary conditions. Victims of labor trafficking are forced to work long, hard hours and are often exposed to dangerous conditions, including heavy machinery and contaminants.
Isolation: Survivors of human trafficking often feel ostracized from their friends and family both while they are being trafficked and after they return home. Individuals who are being trafficked often lose contact with their loved ones and often feel excluded or stigmatized once they return.
Lack of independent living skills: Survivors of human trafficking often lack education and the resources necessary to live on their own. Some survivors may not speak the language of the country they are in. Many survivors of human trafficking struggle with adjusting to life on their own after escaping trafficking.
Sex Trafficking and Social Media
Social media platforms and websites have become an increasingly common way for traffickers to lure in potential victims. Apps like Tinder, Instagram, Facebook, and Snapchat, as well as websites such as Craigslist and MocoSpace are used by traffickers to seek out vulnerable and often young women and children. Traffickers use these platforms to learn more about their victims, gain their trust, or make promises of love, money, or fame.
Social media companies have a duty to protect their users and should be held responsible when they fail to provide adequate safety policies and measures. Last year, the Texas Supreme Court ruled that Facebook could be held accountable for traffickers using its platform to recruit victims, opening the door for more potential lawsuits against social media companies.
Sex Trafficking Statistics in the United States
According to the National Human Trafficking Hotline, close to 8,000 instances of sex trafficking were reported in 2020.
The Polaris Project stated that over 10,000 survivors of sex trafficking  were identified in 2020.
An estimated 15,000 to 50,000 women and children are forced into sexual slavery in the U.S. every year, with one Department of Health and Human Services study reporting the number to be in the range of 240,000 to 325,000.
What Laws Protect Sex Trafficking Victims?
The Trafficking Victims Protection Act of 2000 was the first comprehensive federal plan to combat human trafficking. This law was amended in 2008 to allow labor and sex trafficking survivors to bring a civil lawsuit against their traffickers and any third parties that enabled or benefitted from trafficking.
What Are the Warning Signs of Sex Trafficking?
The warning signs that an individual is being sex trafficked can vary from person to person, but there are some red flags to look out for. The following are important signs of sex trafficking to look out for in a potential sex trafficking victim:
Seems anxious and fearful, and avoids making eye contact
Cannot be alone or make their own decisions
Has bruises, lacerations, brands, or suspicious tattoos
Does not have any possessions or identification
In poor physical health
How Can I Report Sex Trafficking?
Traffickers may use legitimate businesses as fronts for illegal activities. If you think someone is being sex trafficked or is being groomed to be sex trafficked, you should report it.
Call 911 to report an immediate emergency
Contact the National Human Trafficking Hotline: Available 24/7 and all reports are made anonymously. Call 888-373-7888, text HELP to BEFREE (233733), email help@humantraffickinghotline.org, or submit an anonymous tip online
Report the crime to US Immigration and Customs Enforcement: Call 1-866-347-2423 or submit a tip online
Report the sexual exploitation of children to the National Center for Missing and Exploited Children: Call 1-800-THE-LOST
Report online instances of sex trafficking: Report online crimes at CyberTipline
Can I File a Sex Trafficking Lawsuit?
Survivors of sex trafficking have the right to file a lawsuit against their trafficker as well as any third party that may have assisted, benefitted from, or enabled the illegal activity. A sex trafficking attorney can help you file a sex trafficking lawsuit and will advocate on your behalf to secure the maximum compensation for the trauma and damages you have sustained.
Sex Trafficking Lawsuit: FAQs
1. Can I file a sex trafficking lawsuit if the perpetrator was not criminally convicted?
Yes, you can still file a lawsuit against the perpetrator if they were not criminally convicted. Civil sex trafficking lawsuits do not require the defendant to be criminally charged or convicted.
2. What is the difference between a civil lawsuit and a criminal case?
Criminal charges exist to punish the defendant, while civil lawsuits exist to compensate the victim. In a civil sex trafficking lawsuit, survivors can sue for damages, including emotional distress, pain and suffering, loss of enjoyment of life, medical and rehabilitative care costs, therapy and mental health services costs, and more.
3. How many states have sex trafficking laws?
All 50 states and Washington D.C. have laws against sex trafficking and human trafficking. In addition to state laws, there are also federal laws against human trafficking.
4. How are human traffickers punished?
The punishment for human traffickers can vary from state to state, but human trafficking is prosecuted severely. Punishment may include up to life in prison, fines, and restitution.
5. Who can be held liable for sex trafficking?
In civil sex trafficking lawsuits, the sex trafficking survivor can bring a lawsuit against the trafficker as well as any third parties that benefitted from the crimes taking place. Hotels, motels, social media platforms, and other businesses can all be held liable in a sex trafficking lawsuit if they knowingly benefited from or willfully ignored the sex trafficking taking place. Hilton Worldwide, Marriott International, and Craigslist, among other companies, have been named in sex trafficking lawsuits.
6. How many sex trafficking victims are there in the U.S.?
In 2020 alone, the U.S. National Human Trafficking Hotline received reports of over 10,000 trafficking situations involving 16,658 victims.
7. Can I come forward anonymously in a sex trafficking lawsuit?
Anonymity laws in sex trafficking cases differ from state to state. In states where anonymity is not automatically granted, a sex trafficking lawyer can seek a court order to protect your identity.
Resources and Support for Sex Trafficking Survivors
The following organizations provide information and assistance to survivors of sex trafficking:
States, including New York and California, have enacted anti-trafficking legislation that includes provision of restitution services to pre-certified survivors of human trafficking.
Take Back Your Voice: Contact a Compassionate Sex Trafficking Lawyer Today
The sex trafficking lawyers of Edwards Henderson Lehrman are passionate about advocating for survivors' rights and helping them seek justice for the horrors they have been through. Our attorneys have recovered hundreds of millions of dollars on behalf of survivors of tragedies like sex trafficking, including a $71 million jury verdict in a rape case. If you or a loved one have been affected by sex trafficking, contact us today for a free and confidential legal consultation.

Tell us what happened. All consultations are FREE and confidential.
Choose from our qualified sex abuse attorneys
Our Results
$71 Million

Verdict

$13.1 Million

Verdict

$24 Million

Verdict
EHL Testimonials
Your voice matters.
"Brad Edwards handled my tort claim aggressively, attentively, and most importantly, he seemed to take what was maliciously done to me to heart. He handled my case as if it was his own. I cannot recommend him or his expertise enough."
"I'm so thankful to Ms. Henderson. She went above and beyond for me on multiple cases. Her hard work and dedication to my cases changed my life. She won a lawsuit on my behalf against a high-profile and powerful defendant. Never once did she settle—she fought to the end for me and won, thus giving me my quality of life back."
"Seth Lehrman and his professional team of attorneys and paralegals were my true champions throughout my case. They made me feel as though I was the only and most important client they were fighting for and always followed through and kept me abreast of everything as it happened."
"Matt Weissing handled an injury case for my family a few years ago and the results were life-changing. I don't know where we would be without him. If you want a lawyer who really cares about you and your case, this is him."