Andrew Tate Human Trafficking
Last updated
Nov 14, 2023
We are here to talk
Recently, social media 'influencer' and ex-kickboxer Andrew Tate and his brother Tristan Tate were charged in Romania with rape, human trafficking, and forming an organized crime group to sexually exploit women. According to Romanian prosecutors, Tate had employed the "loverboy" method to lure victims into subsequently performing in pornographic acts under threats of violence.
The charges against Andrew Tate have put a spotlight on the harrowing issue of human trafficking prevalent across the globe. Many human trafficking survivors report suffering from physical, mental, and emotional ailments, and need access to help and resources to heal.
A large number of survivors face health issues such as infections, malnourishment and dental conditions, pregnancy, sexually transmitted diseases, post-traumatic stress disorder, and other mental health conditions. If you or a loved one is a human trafficking survivor, you may be able to file a human trafficking lawsuit against the people and relevant institutions responsible for the crime. A qualified human trafficking lawyer can help you understand your options, guide you through the legal process, and help you pursue the justice you deserve.
Andrew Tate and his brother, Tristan Tate, are indicted in Romania on charges of human trafficking, rape, and organized crime.
Andrew Tate reportedly used the "loverboy" method to lure victims into sex trafficking, forcing them to perform pornographic acts.
Survivors of human trafficking, sex trafficking, and other sexually violent crimes may have the right to pursue justice and compensation for their trauma.
Who is Andrew Tate?
Andrew Tate is a self-proclaimed misogynist who gained notoriety for promoting a culture of rape and violence on social media. A former British-American kickboxer, he garnered attention and a large following due to his controversial views and behavior, which led him to become an internet sensation.
Tate has taken advantage of his large audience by advocating misogynistic views, encouraging men to be more dominant and aggressive in their relationships with women, and downplaying the seriousness of rape culture. He has used his online influence to form a community of like-minded followers and has amassed a large following on multiple platforms, including Twitter, Facebook, TikTok, Instagram, and YouTube.
Tristan Tate, Andrew's younger brother, is also known for promoting rape culture on his own social media accounts.
How Did Andrew Tate Become Famous?
Andrew Tate is a kickboxer and internet personality who rose to fame after appearing on Big Brother (U.K.) in 2016. Despite being kicked off the show for attacking a woman, Tate continued to be an influential social media figure, often spouting misogynistic, sexist, bigoted, and overall harmful viewpoints.
Stating that the current education system was "broken," Tate started a multi-level marketing scheme by offering online courses. The Tate brothers created Hustlers University in 2022, and charged members a $49.99 monthly fee for access to instructional videos and a Discord server to "teach" them how to make money outside traditional employment. It had an affiliate marketing program, where members would receive a commission for recruiting others to the platform.
By the summer of 2022, Hustlers University had amassed over 100,000 subscribers. However, in August 2022, the financial services company Stripe pulled out of processing subscriptions for the platform, and Hustlers University shut down its affiliate marketing program.
Why Were Andrew and Tristan Tate Arrested?
The arrest of Andrew and Tristan Tate in December 2022 was based on allegations of human trafficking and rape. The brothers, who are dual British-U.S. citizens, were detained by Romanian authorities in a suburb of Bucharest. According to the Romanian Police, the Tates were apprehended in connection with an investigation into allegations of exploitation of minors, sexual exploitation, and human trafficking.
The indictment deposited at Romania states that the Tates formed an organized criminal group in 2021 to commit human trafficking in Romania, United States, and Britain. One of the main methods used by the Tates and their associates was the "loverboy" method in which vulnerable women are seduced by seemingly wealthy and powerful men, who then use various tactics to convince them to give up their freedom and enter a relationship where they are financially dependent on the man. Common tactics employed in the "loverboy" method include false promises of financial security, threats of violence, manipulation, and gaslighting.
On his website, Tate stated that he had been running a webcam studio for over a decade with more than 75 women working for him, over half of them his girlfriends. He said his "job" was to "meet a girl, go on a few dates, sleep with her, test if she's quality, get her to fall in love with me to where she'd do anything I say, and then get her on webcam so we could become rich together. "
Andrew and Tristan Tate, who have denied accusations of rape and human trafficking, are awaiting trial which may take several years. If convicted, they could face significant prison time.
Andrew Tate Human Trafficking Charges
Human trafficking, simply put, is the illegal trade of humans, usually for exploitation in some form. This may include forced labor, sexual exploitation, organ removal, or other forms of exploitation and sexual abuse. According to the U.S. Department of State's Trafficking in Persons Report, it is estimated that nearly 28 million people are trafficked worldwide at any given time. It is important to note that anyone, regardless of background, gender, age, race, or nationality, can fall prey to human traffickers.
Andrew and Tristan Tate have been accused of exploiting young women who they recruited as part of a business venture. The Tate brothers allegedly used psychological manipulation, threats, and coercion to force these women into performing pornography. The complaint also states that Andrew and Tristan Tate collected a percentage of the victims' earnings as payment. In addition, there are allegations by seven female survivors who claimed that they were misled and transported to Romania to be sexually exploited and subjected to violence.
Andrew Tate Rape Allegations
Andrew Tate was earlier arrested in 2015 on the suspicion of rape in the U.K. The arrest resulted in further investigations into his activities. According to a woman who supplied police with messages sent by Tate where he wrote, "I love raping you," she was raped by him twice. However, no charges were brought following an investigation.
Currently, Tate is indicted in Romania on charges of rape, human trafficking, and setting up a criminal gang. According to media reports, Tate allegedly exerted "psychological and verbal pressure" to force a woman to have sex with him and two other women at a hotel. There are further allegations of a second rape 11 days later. During this incident, Tate allegedly used "physical violence and psychological and verbal pressure" to force the woman into having intercourse with him.
Why Is Andrew Tate Banned from Social Media?
Andrew Tate has been banned from popular social media platforms for his alleged involvement in human trafficking, rape, and hate speech. His official accounts on Facebook and Instagram were removed by Meta following the allegations. TikTok removed his account stating that the medium does not tolerate hateful ideology.
His Twitch channel is listed as "closed by the user" due to multiple violations of their community guidelines and terms of service, including their hate speech policy. YouTube spokeswoman Ivy Choi commented on the situation saying that Tate's account was closed due to multiple violations of their rules, including hate speech policy.
Andrew Tate's Twitter account was closed for violating similar rules. However, his account was later reinstated after Elon Musk took over the company.
What Did Andrew Tate Say About Rape?
In 2013, a woman came forward with screenshots of text messages allegedly sent from Tate that contained disturbing language about rape.
According to Vice, Tate reportedly wrote: "I love raping you" and "Monsters are monsters. When ur under my control, I do whatever I please." Another accuser said that after she refused to have sex with Tate the first night she went to his apartment, he allegedly said he was debating whether or not he should rape her. This same woman also claimed that he strangled and raped her afterward, asking her who she belonged to.
Tate has denied all allegations against him, but his alleged text messages have raised serious questions about his attitude towards rape and other forms of violence. Regardless of the veracity of the accusations against him, it is important to note that sexual consent must be mutual and freely given. Any form of sexual activity without consent can be sexual assault. If you are a survivor of sexual assault, you should consider speaking to a sexual assault lawyer who can help you pursue compensation from the perpetrator and any enabling third-party organization.
Andrew Tate Human Trafficking FAQs
1. Is Andrew Tate in jail?
Yes, Andrew Tate has been in jail since December 29th, 2022, when he was arrested in Romania on human trafficking and rape allegations. Courts have repeatedly extended his 30-day detention period, although he has been allowed to serve home detention as of March 2023. Tate is currently awaiting trial and has not yet been convicted of any of the charges against him.
2. Did Andrew Tate rape someone?
Multiple victims have reported being raped by Andrew Tate. As of now, Romanian prosecutors have filed a criminal indictment against Andrew Tate and his associates, while the case remains in the hands of the Bucharest Tribunal. Tate has denied charges against him, claiming that the case is prompted by political motives.
3. Is Andrew Tate sexist?
Andrew Tate has come under fire for a variety of comments and actions that many people have perceived to be sexist. This includes comments about women's roles in society and his treatment of those who disagree with him. He has been criticized for his derogatory attitude towards women, his lack of respect for those in the sex work industry, and his views on rape.
4. Why did Tate move to Romania?
Romania is a country with high levels of material poverty and limited educational opportunities for women. Its legal framework makes it vulnerable to human trafficking. Its geographical location close to the Middle East and Western Europe, as well as its EU membership, facilitate travel and enable international and domestic trafficking.
Regarding his move, Tate has been quoted as claiming that he preferred a society where corruption was "accessible" and where it would be easier to evade rape charges.
5. Is Andrew Tate a sex trafficker?
While Andrew Tate has not yet been convicted of sex trafficking, he has been indicted on charges of human trafficking.
A sex trafficker is someone who uses control and manipulation techniques such as threats, violence, blackmail, false promises, lies, debt, and other means, to target and keep sex trafficking survivors in the sex industry for profit.
6. What do sex traffickers do to their victims?
Sex traffickers use a variety of tactics to control their victims, including violence, manipulation, coercion, and psychological abuse. Sex trafficking victims are often threatened with deportation or further harm if they do not comply with the trafficker's demands. Traffickers often force their victims into labor and commercial sex work, and may also move them from place to place to hide their criminal activities. Many people who have been trafficked are often deprived of basic needs such as food and shelter, and are forced to live in inhumane conditions.
7. Where is human trafficking most common?
Human trafficking is a global issue and is reported in all countries, although certain regions are more prone to this crime. The majority of human trafficking cases occur in Asia, Europe, and North America, with victims most commonly trafficked for labor or sexual exploitation. Most human trafficking cases are reported in Belarus, China, Iran, and Thailand. In the U.S., states with the highest prevalence of human trafficking include Texas, Florida, California, and New York.
8. How can you tell if someone is a human trafficker?
Human trafficking can be difficult to identify. However, you can watch for some common red flags. Human traffickers may stand out due to factors such as exercising unreasonable control over another person's money, identification, or documents, and responding to questions directed toward the individual under their control. People who have been trafficked may appear overly fearful, submissive, or paranoid.
If you suspect someone is a human trafficker, do not hesitate: Call the National Human Trafficking Hotline at 1-888-373-7888 to report a tip.
If you suspect someone is a human trafficker, do not hesitate: Call the National Human Trafficking Hotline at 1-888-373-7888 to report a tip.
9. Who do human traffickers target?
Human traffickers often target vulnerable people, such as those in poverty, homeless people, undocumented immigrants, runaways, domestic violence survivors, and the LGBTQIA+ community facing bias and discrimination. Traffickers also target children and adolescents, especially those who come from broken homes or live on the streets. They may also prey on people with mental illnesses or physical disabilities.
Types of Human Trafficking
There are many forms of human trafficking; some of the most common ones include:
Forced Labor: Forced labor trafficking occurs when traffickers use coercion and deception to make victims work for little or no pay. Individuals may be forced to work in factories, agriculture, construction sites, domestic servitude, or other types of harsh and unpaid labor.
Sex Trafficking: This involves individuals being forced into the commercial sex trade against their will. It may include prostitution, pornography, and other forms of sexual exploitation.
Child Trafficking: Child trafficking involves the exploitation of children for labor, sex, and other forms of exploitation. It is the most pervasive form of human trafficking and involves the most vulnerable members of our society.
Forced Marriage: This happens when individuals are forced into a marriage without their consent for financial reasons. Forced marriage trafficking victims can fall prey to domestic abuse, labor exploitation, and sexual exploitation.
Organ Trafficking: This type of trafficking involves the sale or removal of organs from individuals against their will. It is a dangerous practice that puts the victims at risk of serious health issues, including death.
Signs of Sex Trafficking
Sex trafficking is an incredibly serious crime, which makes it important to be aware of the signs so we can help protect those who are most vulnerable. Knowing what signs to look out for can help you identify when someone might be at risk.
Here are some key signs that someone may be a victim of sex trafficking:
They do not have full control of their identification documents or other personal possessions.
They are in an unfamiliar location and do not know where they are.
They appear malnourished or otherwise ill-treated.
They show signs of physical abuse or torture, such as bruises, cuts, or burns.
They have tattoos or other markings that could signify gang affiliation or ownership.
They are being monitored by someone else, who may be unreasonably controlling their movements or decisions.
They are in a relationship with someone significantly older than themselves.
They are receiving excessive amounts of money for services they are providing but cannot provide a valid reason.
They are engaging in sexual activities with multiple partners or in a public setting, such as hotels.
They appear overly fearful, submissive, worried, or scared, and give answers that seem rehearsed.
They do not speak alone and constantly defer to another person before giving any information.
They are wearing inappropriate clothing, such as overly sexual clothing, compared to the age or weather.
Human Trafficking and Social Media
Social media has become an increasingly popular tool for human traffickers to connect with both their victims and their clients. Traffickers use social media to create false relationships, lure individuals into situations of exploitation, and control them through threats or intimidation. It also provides avenues to create a fake online persona and entice people into getting in touch with them using fake contexts. Through online platforms, traffickers can access large groups of people quickly, which also makes it easier for them to find vulnerable targets.
The Andrew Tate human trafficking case shows the power and reach of social media, such as Facebook, Twitter, YouTube, Instagram, and TikTok. Social media provides traffickers with a platform to advertise their services and connect with potential customers. Traffickers can spread information about their services without being caught, and generate a larger market for human trafficking.
How Can I Report Human Trafficking?
Human trafficking is a serious crime and must not be ignored. If you or someone you know is a survivor of human trafficking, it is essential they get help as soon as possible. There are many organizations for assisting human trafficking survivors:
Contact the National Human Trafficking Hotline at 1-888-373-7888 or use the online tip form. This hotline is available 24 hours a day, 7 days a week. All calls are confidential. You can also use the chat feature to connect with an expert for assistance.
Contact your local police department or the FBI field office. They will be able to provide more assistance and help take the necessary steps to protect the survivor and further investigate the crime.
Reach out to an organization that specializes in helping victims of human trafficking. Organizations such as Polaris, Free the Slaves, and the International Justice Mission are some of the organizations dedicated to providing resources to human trafficking survivors.
Visit the U.S. Department of State's website to learn more about their efforts to combat human trafficking and access additional resources.
Contact a Human Trafficking Lawyer Today
If you or someone you know is a human trafficking survivor, it is important to seek help right away. A human trafficking lawyer can help survivors obtain legal representation in seeking justice against traffickers and organized crime businesses. They can help survivors of sexual exploitation gain access to resources such as medical care, social services, and therapeutic treatments. A knowledgeable lawyer can also help human trafficking survivors file lawsuits against the potentially responsible parties and seek compensation for the losses suffered.
At Edwards Henderson Lehrman, we are dedicated to helping survivors of sex abuse and sex trafficking reclaim their lives and move on from the trauma. Our experienced human trafficking lawyers have a long track record of successfully representing trafficking survivors, including the sex trafficking survivors of Jeffrey Epstein.
Contact us today for a free legal consultation to learn more about how we can help you.
By Edwards Henderson Lehrman

November 30, 2023
The Largest Sexual Abuse Verdicts in U.S. History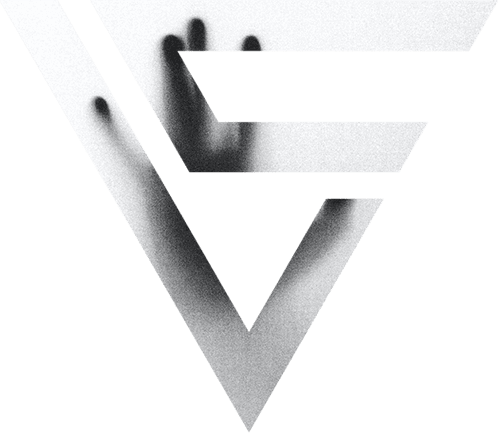 $4.3 Million

Verdict on Behalf of Rape Victim

$71 Million

Verdict on Behalf of Rape Victim