Ghislaine Maxwell Sentenced to Prison for Role in Epstein Sex Trafficking
Last updated
Nov 14, 2023
We are here to talk
Ghislaine Maxwell, disgraced British socialite and the former girlfriend of Jeffrey Epstein, was sentenced to 20 years in federal prison in Tallahassee for her role in a decade-long scheme to groom and sexually abuse teenage girls. The sentencing follows Maxwell's December 2021 trial where a jury found her guilty on five counts: conspiracy to entice minors to travel to engage in illegal sexual acts, conspiracy to transport minors to engage in illegal sexual acts, transporting a minor to engage in illegal sexual acts, sex trafficking of a minor, and sex trafficking conspiracy.
The attorneys at Edwards Henderson Lehrman have fought for more than a decade on behalf of the women affected by Epstein and Maxwell's crimes. Read on to learn more about Maxwell's role in Epstein's sex trafficking scheme, her sentencing, and how Edwards Henderson Lehrman has relentlessly pursued justice for the young women harmed by their abuse.
Ghislaine Maxwell was sentenced to 20 years in prison for the crimes she was found guilty of in 2021
Maxwell was found guilty of five crimes, including sex trafficking conspiracy and the sex trafficking of a child
After contentious back and forth legal battles, Edwards Henderson Lehrman lawyers Brad Edwards and Brittany Henderson played vital roles in setting up a compensation fund for Epstein and Maxwell's victims.
Ghislaine Maxwell Sentenced to 20 Years in Prison
While prosecutors asked for a sentence of 30 to 55 years in prison, Judge Allison Nathan sentenced Maxwell to 240 months in prison in June 2022. Nathan remarked that "Maxwell is not punished in place of Epstein" but is instead being punished for her role in the disturbing scheme. The judge also noted that Maxwell failed to show remorse or even accept responsibility for her crimes. Maxwell, who is currently in prison, was also sentenced to five years of supervised release after prison and a fine of $750,000, which Maxwell's attorney said she is not able to pay.
Eight women who survived sexual abuse at the hands of Maxwell and Epstein were given a chance to speak on the long-term effects of the trauma they endured, describing the damage it caused to their relationships with family, friends, and romantic partners; as well as struggles with alcoholism, depression, and attempted suicides. One of the survivors remarked that Maxwell's "final insult" was her clear lack of remorse and said she could have stopped the abuse but instead facilitated it, witnessed it, and even participated in it.
Maxwell and Epstein's scheme involved luring and grooming young girls from Florida, New York, New Mexico, and the US Virgin Islands into having sexual relationships with Epstein, who died in prison in 2019. Some reports say that the female victims were as young as 14.
Federal prosecutors suggested Maxwell receive between 30 and 55 years and the probation department suggested 20 years in prison, while her attorneys asked for her to be given four to five years. Sentencing guidelines for the crimes Maxwell was found guilty of call for around 15 to 19 years in prison. CNN reported that Judge Nathan delivered the sentence slightly above the range of the sentencing guidelines, noting Maxwell's "direct and repeated participation" in the scheme.
Nine days after Maxwell's sentencing, her legal team formally filed to appeal her sex abuse conviction and subsequent 20-year prison sentence. According to her attorneys, Maxwell is being scapegoated for Epstein's crimes, which Judge Nathan had already said to be false. Other alleged issues Maxwell's team noted in the appeal include prosecutors waiting too long to indict her, lack of evidence that she was guilty beyond a reasonable doubt, and that a member of the jury had failed to disclose that he was sexually abused as a child. According to reports, all of these alleged issues were already rejected by Nathan in April 2022.
How Attorney Brad Edwards Has Fought For Epstein's Victims
Brad Edwards, founding partner of Edwards Henderson Lehrman, has been heavily involved in the case against Epstein and Maxwell since 2005 and has represented multiple survivors in their claims. After a discouraging plea deal between federal prosecutor Alexander Acosta and Epstein's legal teams, Edwards sued the federal government for violation of the Crime Victims' Rights Act by arranging a non-prosecution agreement with a sexual abuser, which he concealed from the underage victims. After 11 years, a federal judge ruled in favor of Edwards stating that Acosta's move to give Epstein immunity without letting the victims know was illegal.
Ever since Epstein and Edwards' legal encounters began in 2005, multiple lawsuits have been filed. Epstein sued Edwards for civil racketeering, a case he later dropped. However, this did not deter Edwards from filing a countersuit for malicious prosecution, stating that Epstein's racketeering claim was simply an attempt to get Edwards and the survivors he represented to back off. This case was settled before trial as Edwards explained that he wanted his clients' stories heard in federal court.
Edwards represented Giuffre in her defamation claim against Maxwell.
Creation of the Epstein Victims' Compensation Fund
Following Epstein's death in 2019, concerns arose over how his estate, valued at around $600 million but in illiquid assets, would be distributed among plaintiffs in the civil lawsuit against Epstein's estate, which totaled over 100 women at the time. Committed to providing justice to the victims, Edwards and fellow Edwards Henderson Lehrman attorney Brittany Henderson worked to help create the Epstein Victims' Compensation Fund (or the Epstein VCP). This program allowed any of Epstein's victims to bring a claim against the estate for compensation during a one-year window.
The Epstein VCP, run by independent claims administration experts, operated independently from Epstein's estate and allowed survivors to recover compensation quickly. All claims were independently evaluated by the administrators and without interference from the estate. By the end of the Epstein VCP, the program had awarded more than 130 victims over $120 million. Without Edwards and Hendersons' determination to do right by the survivors, many of them would still be tied up in litigation against Epstein's estate for the compensation they were owed.
About Edwards Henderson Lehrman
Edwards Henderson Lehrman is a nationally recognized sex abuse law firm that is committed to protecting the rights of survivors of sexual assault. Our sex abuse lawyers are dedicated to obtaining justice for those who have been sexually abused and have won hundreds of millions of dollars to date on behalf of survivors. If you or a loved one have experienced sex abuse, contact the sex abuse lawyers of Edwards Henderson Lehrman today for a free consultation to learn how we might help you.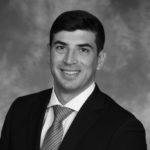 Trusted Content
By Edwards Henderson Lehrman

November 30, 2023
The Largest Sexual Abuse Verdicts in U.S. History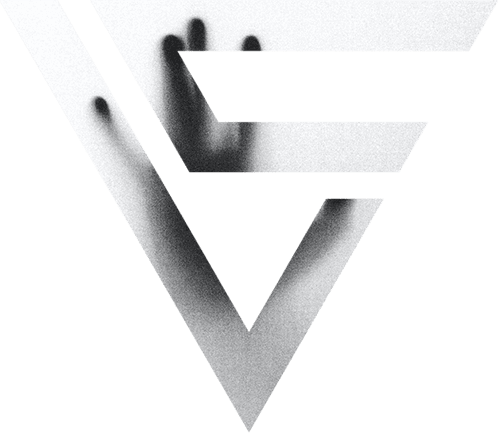 $4.3 Million

Verdict on Behalf of Rape Victim

$71 Million

Verdict on Behalf of Rape Victim