LGBTQ Sexual Assault: Statistics, Legal Options, and Resources
Last updated
May 24, 2023
We are here to talk
It is unfortunate that the LGBTQIA+ community faces higher rates of stigma and marginalization. The community is also susceptible to increased rates of hate-motivated crimes in the form of sexual assault and other sex-related crimes. Survivors of sexual assault in the LGBTQIA+ community also face additional hurdles in securing assistance post-assault.
The sex abuse lawyers at Edwards Henderson Lehrman are dedicated to advocating for the rights of LGBTQ sexual assault survivors and obtaining justice on their behalf. If you or a loved one has experienced sexual violence as a member of the LGBTQ community, contact us today to speak with an experienced sexual assault lawyer during a confidential and free consultation.
Sexual assault directed against and within the LGBTQIA+ community is largely underreported, due to reasons varying from administrative hurdles in securing help to social stigma faced by the survivors
Certain demographics such as transgender people of color, transgender women, and bisexual women face a disproportionate amount of sexual violence in comparison to others
There are several resources available to deal with adult and child LGBTQ sexual abuse. The experienced attorneys at Edwards Henderson Lehrman can help you or your loved one secure necessary resources and justice
Sexual Assault in the LGBTQ Community
While sexual assault can affect anyone regardless of sex, gender, or sexual orientation, members of the LGBTQIA+ community are more likely to be survivors of sexual assault, harassment, and hate crimes involving sexual violence. According to a study by UCLA's William Institute School of Law, LGBTQ community members are almost four times more likely than non-LGBTQ people to become survivors of crimes such as rape and sexual assault.
Despite there being a higher probability of sexual assault, LGBTQ members are less likely to report these crimes. This could be due to social stigma, like the fear of being blamed or not being believed. It may also be harder for individuals who have not yet come out to their families and friends to report their non-consensual sexual encounters.
LGBTQIA+ Sexual Assault Statistics
Certain demographics within the LGBTQIA+ community, like transgender women and bisexual women, face a disproportionate amount of sexual violence. Close to half of all transgender people have been sexually assaulted, with an even higher prevalence among trans people of color. In its first-of-a-kind Sexual Orientation Report, the Center for Disease Control compared victimization based on sexual orientation and found that:
Individuals who identify as lesbian, gay, or bisexual have an equal or higher chance of experiencing intimate partner violence, sexual violence, and stalking, compared to cisgender and heterosexual individuals.
Bisexual women were disproportionately affected in this group, with a significantly higher lifetime prevalence of rape and sexual violence compared to both lesbian and straight women.
40% of gay men and 47% of bisexual men have experienced sexual assault other than rape, compared to 21% of straight men.
More research needs to be done to understand the extent of sexual violence against LGBTQ individuals and within the LGBTQ community. In addition to the underreporting of sex crimes against LGBTQ people, most U.S. law enforcement agencies fail to adequately report hate crimes and sexual violence within the LGBTQ community.
Assumptions Around LGBTQ Identities and Sexual Assault
There are many social and cultural factors that go into whether or not an LGBTQ survivor of sex abuse seeks help after being abused. Since sexual assault is commonly viewed as a crime committed by a heterosexual, cisgender man against a heterosexual, cisgender woman, survivors who have a different sexual orientation and gender identity may be more hesitant to speak out. Unfortunately, much of society still holds inaccurate assumptions that men cannot be sexually assaulted and women cannot be abused by other women.
Survivors of hate-motivated sex crimes may also feel misplaced guilt or shame that somehow their sexual orientation caused what happened to them, which may exacerbate fears of reporting their abuser. The sex abuse lawyers of Edwards Henderson Lehrman aim to honor your unique identities while remaining conscious of the challenges you face when it comes to seeking support after sexual assault.
'Us Too' Movement: Recognizing LGBTQIA+ Survivors
The #UsToo Movement is dedicated to raising awareness around the disproportionate rates of sexual violence in the LGBTQIA+ community. Anyone can be affected by sexual assault; however, the resources available to survivors are usually catered to cisgender, heterosexual individuals, leaving LGBTQ sex assault survivors feeling unseen and invalidated all too often. The #UsToo Movement strives to advocate on behalf of all sex assault survivors inclusive of sex, gender, and/or sexual orientation.
How Can I Report Sexual Assault?
If you are in immediate danger, call 911. If not, you can report sexual assault to a law enforcement agency by calling your local police station's direct line or filing a report in person. If you are injured, visit a medical center to get treatment for your injuries, and let the hospital staff know that you would like to report a crime. For information on medical facilities in your area prepared to help survivors, call the National Sexual Assault Hotline at 800-656-HOPE (4673).
Legal Options for LGBTQ Sexual Assault Survivors
Survivors of LGBTQ sexual assault have the right to file a civil sex assault lawsuit against the perpetrator and any third-party institution (such as workplaces, hospitals, or schools) that failed to take adequate safety measures or enabled the crime in any way. While financial compensation cannot undo the trauma of sexual assault, it can help you access mental health services and other resources as well as help hold those responsible accountable for the harm they have committed.
Who Can Be Held Liable for LGBTQ Sexual Assault?
Following are the examples of negligent third parties who may be named as defendants in an LGBTQ sexual assault lawsuit:
Employer liability: A negligent employer or business can be held vicariously liable for sexual assault if it failed to adequately screen its employees, take prior reports seriously, or implement reasonable safety measures and precautions on its premises
Premises liability: A landlord or property owner can be held liable if they failed to provide a reasonable duty of care. For example, if you were assaulted because your landlord neglected to install working security cameras despite being in a crime-ridden area or failed to install sufficient lighting in the parking lot after a previous string of attacks, they may be held responsible for the sex assault
LGBTQIA+ Sexual Assault: FAQs
1. What is considered sexual assault?
According to RAINN, sexual assault comes in many different forms but refers to any sexual contact or activities done without mutual consent. Forms of sexual assault include rape, attempted rape, unwanted sexual touching, and forced sex-related acts, including acts that do not involve direct contact, such as non-consensual sexual penetration with the help of a sex toy.
2. Why does LGBTQ sexual assault occur?
The LGBTQIA+ community faces increased rates of sexual assault victimization largely due to the stigma, marginalization, and prejudice still faced by the community. LGBTQ members are more frequently targeted in hate-motivated crimes and violence. This prejudice often intersects with other forms of discrimination arising due to transphobia, racism, misogyny, or generally, bigotry. These sociocultural factors contribute to the high rates of LGBTQ sexual assault.
3. What is the difference between a criminal case and a civil lawsuit?
The state brings criminal cases against a person alleged to have committed a sex crime. In order for the defendant to get charged in a criminal court, typically the jury must decide the outcome based on evidence of guilt beyond a reasonable doubt.
On the other hand, you can file a civil lawsuit in a civil court to seek compensation against the defendant as well as any third-party institution that played a role in the assault. In a civil lawsuit, the standard for the burden of proof is relatively lower: Here, the plaintiff needs to prove the defendant's guilt by a preponderance of evidence, or what is referred to as 'more likely than not.'
4. How can I process child sexual assault as an adult?
Many adult survivors of childhood sexual abuse are known to subconsciously suppress the associated trauma and memories of what happened to them as a child as a form of coping mechanism. Survivors are likely to follow the same coping mechanisms into adulthood for years before being triggered by something that uncovers their repressed memories.
In order to heal from the repressed trauma of childhood sexual abuse, it is important to come to terms with the gravity of how your experiences have affected you. A certified mental health professional should be able to give you the safe space to unpack those memories and learn techniques to cope with the negative feelings associated with childhood sexual abuse.
5. What is the statute of limitations on sexual assault?
The statute of limitations for civil sexual assault cases varies on a state-to-state basis. Some states have no statute of limitations for sexual assault, while others have windows ranging from three to thirty years. On the federal level, the newly-enacted Eliminating Limits to Justice for Child Sex Abuse Victims Act removes the statute of limitations for survivors of child sex abuse to file a civil lawsuit.
Resources for LGBTQ Survivors
The Trevor Project: As the world's largest suicide prevention and crisis intervention organization for the LGBTQ community, the Trevor Project offers 24/7 crisis support, learning tools, and more.
National Sexual Assault Hotline: Operated by the RAINN, you can report a case to 1-800-656-HOPE (4673) and connect with a trained staff member for assistance
National Coalition of Anti-Violence Programs: Operated by the Anti-Violence Project, the NCAVP is a national coalition of member programs and affiliate organizations fighting to end all forms of violence directed at and within the LGBTQ community
FORGE: The FORGE is a federally-funded transgender anti-violence organization that provides direct resources to transgenders and non-binary survivors of sexual assault
National Domestic Violence Hotline: This 24/7 hotline provides survivors of domestic violence with support and referral services
We Believe You: Talk to a Compassionate LGBTQ Sexual Assault Lawyer
Our team of sex abuse attorneys at Edwards Henderson Lehrman is committed to achieving justice on behalf of all sexual assault survivors, regardless of their gender identity and sexual orientation. We have won notable verdicts on behalf of survivors against large institutions and powerful individuals, including for the survivors in the civil lawsuit against Jeffrey Epstein. If you or someone you know has been affected by sexual violence directed at or within the LGBTQIA+ community, contact us today for a free case evaluation.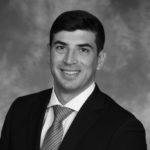 Trusted Content
By Edwards Henderson Lehrman

November 30, 2023
The Largest Sexual Abuse Verdicts in U.S. History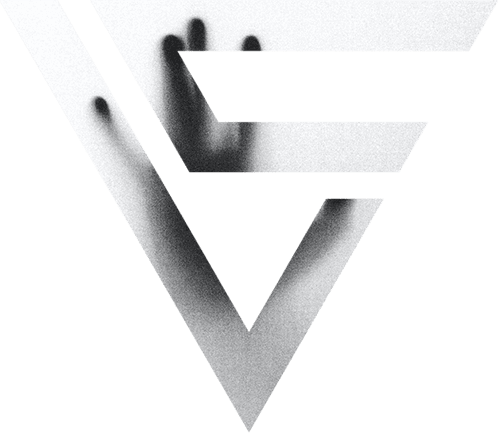 $4.3 Million

Verdict on Behalf of Rape Victim

$71 Million

Verdict on Behalf of Rape Victim