Southern Baptist Convention Sexual Abuse Reckoning
Last updated
Jun 08, 2023
We are here to talk
In May of 2022, the Southern Baptist Convention (SBC), a group of loosely-affiliated churches and the second largest Protestant denomination in the United States, released a list of several hundreds of pastors and other individuals who are involved in the church who have been accused of sexual abuse or sexual misconduct. The report, totaling close to 300 pages long, listed cases that spanned between 2000 and 2019 and included more than 200 SBC volunteers and leaders who were either convicted or pleaded guilty to a range of sex abuse crimes.
These revelations followed an extensive external investigation that found that SBC officials mishandled reports of sexual abuse, ostracized victims, and prioritized protecting the church instead of reform; to the extent that convicted molesters were able to continue working within the church without informing the church's patrons.
In May of 2022 the SBC released a report of mishandled allegations of sex abuse within the SBC and a list of individuals associated with the church who have been accused of sexual misconduct
The list of offenders contained individuals at every level of the church's structure from volunteers to leadership
Survivors of SBC sex abuse may be able to file a sex abuse lawsuit for damages
Southern Baptist Convention Sexual Abuse Investigation
Guidepost Solutions, an independent investigation firm, was hired by the SBC to conduct an investigation into the coverup of sexual abuse allegations throughout SBC churches. Although the firm was only hired to investigate complaints made after the year 2000, the firm found instances of sexual abuse and child sex abuse dating all the way back to the 1960s. The Guidepost report found that sexual abuse allegations were made against individuals at all levels of the SBC, from church volunteers to pastors and upper SBC leaders. These reports, made by individuals of different genders and ages, would be sent to higher-ups in the church who would allegedly ignore the victims' complaints in order to protect the SBC's reputation and image.
Some of the most prominent findings of the report include that former SBC leaders privately kept a list of known abusers within the church, but there is no evidence any action was taken against the ministers that were listed as sexual abusers. Other notable findings include claims that Johnny Hunt, a Georgia-based SBC pastor and former SBC president, sexually assaulted the wife of another SBC pastor on a beach trip in 2010.
However, the Guidepost report was not unprecedented. A 2019 investigation by the Houston Chronicle and San Antonio Express-News first reported that roughly 380 people who have volunteered or worked for the SBC had faced sexual abuse allegations. Some of these defendants have been successfully sued or convicted, with the newspaper reporting over 100 were in prisons, and another 100 were registered as sex offenders.
How the SBC's Structure May Have Aided Sex Abuse Coverup
With over 14 million members and 47,000 separate congregations across the country, the SBC has been the world's largest Baptist denomination and second-largest Christian denomination in the US since it was formed in the 1800s. The Southern Baptists split from the northern Baptists in 1845 over the issue of slavery. Southern Baptists strongly opposed the abolition of slavery citing their interpretation of the Bible, while the northern Baptists thought slaves should be freed.
The SBC's structure, a loose association of Southern Baptist churches that preach and behave similarly, makes it uniquely difficult to reform. The Catholic Church, by comparison, has a clear hierarchy of priests, bishops, cardinals, and the pope, which allowed sexual abuse survivors to more easily pressure the Church's leaders and hold individual dioceses accountable. The SBC's structure, on the other hand, gives individual churches the ability to handle matters on their own, meaning it can sometimes be less clear how to make sexual abuse claims against the leader of a congregation.
How is the SBC Handling Sexual Abuse Allegations?
Before the Guidestone report, the SBC had a pattern of allegedly dismissing reports of sexual misconduct and the survivors who came forward. Reports claim that some SBC leaders used the decentralized structure as a means of avoiding accountability and reform and to avoid holding leadership liable at all costs. After the release of the report, the SBC Executive Committee, Guidepost, and a task force overseeing the investigation have been taking calls from survivors of sexual abuse regarding information about the incidents that took place.
Compensation for Southern Baptist Church Sex Abuse
The SBC is now part of a group of institutions that have been at the center of sex abuse coverup allegations, along with other churches like the Catholic Church and the Jesus Christ Church of Latter Day Saints as well as organizations like the Boy Scouts of America. Holding these institutions accountable is not only important to compensate survivors but also to stop it from happening again.
Surviving sexual abuse, especially when it is committed by a respected religious leader like a pastor or minister, can leave lifelong mental and emotional scars. By filing a sex abuse lawsuit, survivors can hold their abuser accountable while also pursuing compensation for damages including pain and suffering, mental anguish, medical bills, lost wages, and more that could help them heal and find closure.
A Southern Baptist sexual abuse lawyer can gather all needed evidence, meet all necessary deadlines, handle the case confidentially on behalf of the survivor and provide them with resources that can help them heal from the trauma they have experienced.
Contact a Sexual Abuse Lawyer For Help
The sexual abuse lawyers of Edwards Henderson Lehrman are nationally-recognized for their commitment to holding offenders accountable, representing survivors of sexual abuse, and fighting for justice on their behalf. Our sex abuse law firm has secured many multi-million dollar verdicts against institutions and organizations like the SBC on behalf of survivors of sexual abuse. If you or a loved one experienced sexual abuse by a member or leader of the SBC, contact Edwards Henderson Lehrman today for a free SBC sex abuse case review.
By Edwards Henderson Lehrman

November 30, 2023
The Largest Sexual Abuse Verdicts in U.S. History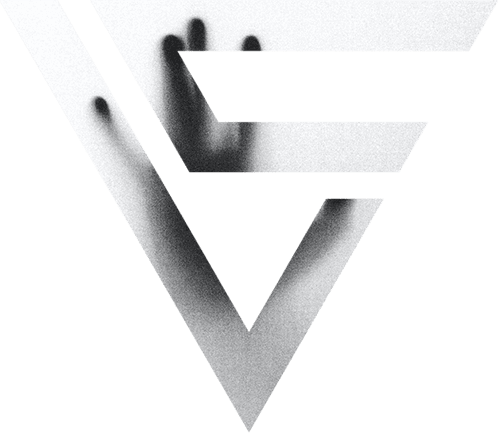 $4.3 Million

Verdict on Behalf of Rape Victim

$71 Million

Verdict on Behalf of Rape Victim