U.S. Merchant Marine Academy Cadets Allege Culture of Sexual Abuse
Last updated
May 25, 2023
We are here to talk
The U.S. Merchant Marine Academy (USMMA), a federal service academy located in Kings Point, New York, is a training academy for future Armed Forces officers and Merchant Marine Officers. Recently, the academy has come under scrutiny after allegations that the USMMA has a toxic culture of sexual abuse where sexual assault is underreported, according to reports.
USMMA is alleged to have a toxic culture that covers up instances of sex assault
Survivors of sexual abuse at USMMA may have the right to pursue compensation for the harm they may have suffered
The sex abuse lawyers of Edwards Henderson Lehrman are versed in maritime law and can help
In 2021, a 19-year-old cadet at USMMA publicly alleged that she was assaulted while at the academy and described the assault in excruciating detail as well as her fear of harming the academy's reputation if she came forward. Other current and former cadets at the academy have stated that those who experienced sexual abuse were afraid to speak out or report it, and the ones that did report it often were disappointed by the lack of accountability.
In a response to these allegations and pressure from lawmakers, USMMA implemented an amnesty program to protect cadets from retaliation for reporting sex abuse and released a Marine Safety Information Bulletin that reminded mariners that sexual abuse is a crime and should always be reported. Crew members were forbidden from entering each others' rooms and cadets were given access to satellite phones, but many feared this was not enough to address the toxic culture around sexual assault that was present at USMMA.
Survivors of sex assault at USMMA may be able to pursue compensation for the harm they incurred due to the abuse. A sex abuse law firm with experience handling maritime law cases can help survivors explore their options for legal recourse and hold the academy responsible. If you were sexually abused while you were at the U.S. Merchant Marine Academy, contact a maritime sex assault lawyer today to learn more.
History of Sexual Abuse at USMMA
USMMA first began accepting female applicants in 1974, making it the first federal service academy to allow women cadets. Today, women make up close to a quarter of the graduating class. Despite this progress, both men and women have reported rampant sexual misconduct, an environment where retaliation is feared and sexual abuse survivors are silenced out of regard for the academy's reputation. Former cadets alleged that close to every woman who was in the academy's program experienced some form of sexual harassment, assault, or degradation.
Former USMMA cadets told CNN reporters that much of the sexual abuse occurred during the academy's Sea Year training program, a 400-day stay on a merchant vessel that travels seas worldwide. The academy halted the training program last year after the 19-year-old cadet came forward alleging she was raped by a 60-year-old supervisor during her stay on a ship. This suspension of USMMA's training program comes after a previous suspension in 2016 that occurred due to high levels of sexual misconduct compared to other service academies.
According to CNN, Michelle Underwood, a sexual assault response coordinator, was hired in 2017 to be available to cadets 24/7. Underwood alleged the academy put her office in a heavily trafficked spot where those who were seeking support could easily be spotted by other cadets, and that the academy was more concerned about protecting its reputation than protecting its students. Underwood resigned from her position in 2019 and filed two complaints with the Equal Employment Opportunity Commission claiming that the USMMA had created a hostile working environment.
Reporting Sexual Abuse at Sea
For survivors of sexual abuse, reporting what took place to authorities can be harrowing even if they are met with support. For mariners at sea who experience sexual abuse, it can be even more difficult. In the case of the 19-year-old cadet, she was the only female on the ship when the sexual assault occurred, making it impossible to remain anonymous if she reported what happened. She recounted being afraid to report it out of concern of not being able to find a job after graduation or tarnishing the academy's reputation, so instead, she remained silent and did her best to avoid her abuser for the remainder of her time at sea.
Sex abuse crimes that occur at sea involve maritime law, which can become complicated due to jurisdiction, differing international laws, and multiple potentially liable parties. If a sexual assault occurs on a commercial ship during USMMA's sea year, the academy does not have the authority to investigate the incident unless both individuals involved were students, leaving the shipping company or the Coast Guard to initiate an investigation.
Even when survivors of sex abuse at USMMA's Sea Year do report what happened, repercussions for perpetrators are reportedly rare, with only one mariner losing their credentials as a result of misconduct in the last five years.
Pursuing Justice for Survivors of USMMA Sex Assault
Sexual assault is traumatizing under any circumstance but it can be even more devastating for the victim when they feel trapped at sea, unable to distance themselves from their attacker. Survivors of sexual assault are often mentally, emotionally, and physically traumatized as a result of the abuse and suffer from PTSD, depression, and anxiety long after the assault occurs.
When sex assault occurs at sea under USMMA jurisdiction, they may be held accountable if they fail to protect cadets. Survivors of maritime sex assault may have the right to pursue compensation and legal action.
At Edwards Henderson Lehrman, our sex abuse attorneys are dedicated to protecting victims' rights and obtaining justice on their behalf. Our lawyers have recovered millions of dollars on behalf of sex abuse survivors, including a $71,000,000 jury decision for a woman who was raped on a yacht. If you were sexually assaulted while attending the USMMA, contact the sex abuse lawyers of Edwards Henderson Lehrman to speak with an attorney who can help.
By Edwards Henderson Lehrman

November 30, 2023
The Largest Sexual Abuse Verdicts in U.S. History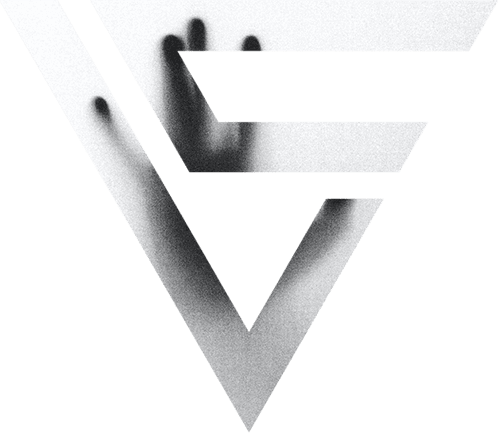 $4.3 Million

Verdict on Behalf of Rape Victim

$71 Million

Verdict on Behalf of Rape Victim