Last updated
Dec 04, 2023
Sexual abuse can leave scars that do not easily fade with time. If you or a loved one were sexually abused in New York City (NYC), contact Edwards Henderson Lehrman to speak with an NYC sex abuse lawyer today.
We are here to talk
Key Takeaways
Sexual abuse often leaves survivors with lifelong mental, physical, and emotional scars.
Survivors of sexual abuse may have the right to hold the perpetrator and any third party that enabled the crime accountable for their actions.
An NYC sexual abuse lawyer can help you pursue compensation for the harm you suffered as a result of sexual abuse or assault.
NYC Sexual Abuse Lawyer
Sex abuse is a traumatic and largely underreported crime that can have long-lasting psychological and emotional effects on survivors. The issue of sex abuse in New York City has become a major concern for many individuals and families in recent years. Unfortunately, many survivors of sexual abuse are unaware of their legal rights or how to seek justice.
Taking action against an abuser can be an empowering step in the healing process for survivors, providing them with a sense of justice and closure. If you have suffered from sexual abuse or assault in the city, remember you are not alone. A qualified NYC sex abuse lawyer can help you file a lawsuit against the perpetrator and hold them accountable for the wrong they have done.
Legal Representation for Sexual Abuse Survivors in NYC
Sexual abuse can leave mental, emotional, and physical scars that do not easily fade with time. Regardless of when the assault took place, the trauma of sexual abuse may manifest as depression, substance abuse, PTSD, anxiety, and other detrimental consequences.
Sexual abuse survivors may be able to hold their abuser as well as any other parties complicit in the abuse accountable by filing a sex abuse lawsuit. Pursuing legal action may give the survivor the closure they need to begin the healing process.
The NYC sexual abuse lawyers of Edwards Henderson Lehrman are nationally recognized litigators that are dedicated to advocating on behalf of survivors of sexual abuse, protecting their rights, and fighting for the compensation they deserve. If you or a loved one were sexually abused, contact the New York City sex abuse lawyers of Edwards Henderson Lehrman today for a free legal consultation to see if filing a civil lawsuit is right for you.
What is Considered Sexual Abuse in NYC?
According to RAINN, the Rape, Abuse, and Incest National Network, someone is sexually assaulted in the United States every 68 seconds, and a child is sexually abused in the US every 9 minutes. In general, sexual abuse can be defined as any unwanted sexual contact, both physical and non-physical. While sexual abuse may be physically violent, it does not have to be. Sexual abuse may be physical, emotional, or mental and may involve manipulation and coercion.
Sexual abuse includes:
Sexual harassment: Common in the workplace and schools, sexual harassment may involve unwanted sexual advances, verbal sexual harassment, and requests for sexual favors
Sexual assault: Physical acts of sexual violence including rape, molestation, incest, unwanted folding, or sodomy
Rape: Forced sexual contact with someone who is unable to consent or is too young to legally consent
Incest: Sexual acts between two relatives
Voyeurism or Exhibitionism: Covertly taking pictures and/or watching someone when they are exposed, or a perpetrator exposing themselves to someone without consent
Forced exposure to pornography

What is Child Sex Abuse?
In New York, child sex abuse refers to any sexual act with a child under the age of 17 years old. The sexual abuse of children is an unsettling problem in America, with experts estimating that 1 in 4 girls and 1 in 13 boys will experience some form of child sex abuse. In 91% of child sex abuse cases, the child knows and trusts the abuser, who could be a teacher, coach, or similarly trusted individual.
NYC child sex abuse crimes commonly involve:
The possession of child pornography
Taking photos or videos of nude children
Exposing a child to pornography
Forcing or coercing a child into sexual acts
When Should I Contact an NYC Sexual Abuse Lawyer?
If you were recently sexually abused, you should seek medical attention as soon as possible. A medical professional can help you secure a rape kit that can serve as evidence, should you wish to file a lawsuit against the perpetrator. You may also want to confide in a loved one and move to a safe space as you process the injuries of the assault.
When you are ready to file a lawsuit, you may want to speak to an experienced sexual abuse lawyer who can explain your legal questions and guide you on how to collect evidence to strengthen your case. A skillful NYC sexual abuse lawyer will help you determine the best course of action for your case and also ensure your rights and interests are protected throughout the process.
Remember, sexual abuse and assault is never the fault of the survivor. All sexual abuse survivors deserve justice. While no amount of money can erase the trauma and pain you have experienced, an NYC sex abuse lawyer can help you seek compensation for your suffering so you may pursue the best possible resources to heal from the trauma.
NYC Sexual Abuse Case Types We Have Experience With
At Edwards Henderson Lehrman, we understand that each sexual abuse lawsuit comes with unique nuances, and we are well-versed in representing individuals who have been subjected to many forms of sex crimes including assault, abuse, exploitation, and trafficking.
Our sexual abuse lawyers have a proven track record of success in restoring justice on behalf of survivors affected by different forms of sexual abuse, including:
Who May Be Held Liable for Sexual Abuse in NYC?
Survivors of sexual abuse may be able to bring a civil tort claim for damages against their attacker as well as any third parties who could be found liable for the abuse that took place. These third parties may include:
Businesses and Organizations: Businesses or institutions like youth groups, church organizations, sports leagues, and more that fail to take reasonable measures to prevent sexual abuse and/or may be aware of sexual abuse happening on their premises but fail to stop it could be held liable for negligence.
Employers: Employers who fail to protect staff from foreseeable acts of violence could be found liable for damages that ensue.
Property owners and landlords: Property owners must ensure their property is safe for residents and guests from foreseeable acts of violence by taking measures such as installing security cameras and hiring security personnel. If the property owner failed to take reasonable measures to do so, they may be held liable in a lawsuit.
Who Are Common Perpetrators of Sexual Abuse?
Abuse of any kind is normally perpetrated by a person in a position of power, regardless of their relationship with the individual. Sexual abuse can be committed by anyone, irrespective of age, gender, sexual orientation, or relationship with the person they abuse. It may be a friend, teacher, coach, or someone else with whom the survivor has regular contact. According to the Rape, Abuse, & Incest National Network (RAINN), 8 out of 10 rapes are committed by a known person.
Common perpetrators seen in NYC sexual abuse lawsuits include:
Teachers
Coaches
Clergy or spiritual figures
Daycare workers
Foster parents
Persons with fame, influence, and wealth (celebrities, government officials, and businesspeople)
When someone close to you commits sexual abuse, it can become even more difficult to come forward with your story. Survivors may be hesitant to report the abuse because they feel scared, confused, ashamed, or guilty. However, it is important to remember that no one deserves to be sexually abused, and coming forward can help many survivors receive some closure from the crime.
In some cases, NYC sex offenders may use their position of power to manipulate or pressure the survivors into unwanted sexual activity. This may make a survivor of sexual assault fearful to come forward because they are unsure they will be believed, or they may fear retribution from their abuser.
In many cases, predators may groom young individuals by providing them with attention and presents. They might even take advantage of vulnerable people like children or those with disabilities. Sexual predators may also use physical force, threats, blackmail, or influence to get survivors to do as they say. Contact an NYC child sex abuse lawyer to learn more.
What Compensation May Be Available for NYC Sex Abuse Survivors?
While financial compensation cannot change the mental, physical, and emotional damage caused by sexual abuse, it can give survivors the resources that may need to find closure. It can also hold the perpetrator and any complicit parties responsible so that it does not happen again. Sexual abuse survivors can seek compensation for damages including:
Pain and suffering, including emotional trauma and distress
Medical bills, including the cost of therapy or counseling
Relevant lost income or wages
Punitive damages if the sexual abuse was particularly egregious
What is the Statute of Limitations for a Sexual Abuse Lawsuit in New York?
In New York, childhood sexual abuse survivors have until the age of 55 to file a lawsuit against their attacker and any third-party defendants. Adult survivors of sexual abuse have 10 years to file a lawsuit for third-degree rape and 20 years for sexual abuse and second-degree rape.
Find a Sexual Abuse Lawyer Near Me
If you were sexually abused in NYC, it is important you seek legal assistance. At Edwards Henderson Lehrman, we understand the complexities of sex abuse cases and are committed to helping you hold your abuser accountable and recover the justice and compensation that you deserve. Our office is conveniently located at 1501 Broadway in Manhattan, in the Paramount Building just down the street from One Times Square and accessible from the Times Square/42nd Street subway station.
We understand that navigating the legal process after sexual abuse can be daunting. That is why our legal team is devoted to providing compassionate and knowledgeable legal advice that best serves the individual needs of our clients. Our NYC sexual abuse attorneys are committed to assisting you every step of the way, from conducting the necessary paperwork for filing a claim to obtaining the compensation you deserve.
Compensation for Sex Abuse Survivors in NYC
For survivors of sexual abuse, seeking compensation can be an important step in the healing process. There are various laws in place in the state of New York for sexual abuse survivors to seek justice. Depending on the type of abuse and the circumstances, you may be able to receive compensation from the abuser, from their employer or organization, or from any other third-party that enabled the abuse in any way.
Remember, you can file a civil sexual abuse lawsuit even if the perpetrator is not found guilty of criminal charges, because civil cases have a lower burden of proof compared to criminal actions.
What is the New York Adult Survivors Act?
Signed into law by New York Governor Kathy Hochul on May 24, 2022, the Adult Survivors Act gives adult survivors of sexual abuse a one-year "lookback window" to file any sexual abuse claims that are otherwise expired. If you survived sexual abuse but did not file a claim within the statute of limitations, this law allows you to file a lawsuit against your attacker regardless of when the sexual abuse took place. For more information, review our Adult Survivors Act FAQs.
Contact a New York City Sex Abuse Lawyer
Regardless of how old the survivor was when the abuse occurred, sexual abuse can cause devastating consequences in many aspects of life. By filing a sexual abuse lawsuit, sex abuse survivors can hold their abuser accountable and potentially receive financial compensation that can go towards medical bills, therapy, counseling, and whatever else they need to feel whole again.
At Edwards Henderson Lehrman, our dedicated team of sex abuse attorneys has won multiple multi-million dollar verdicts on behalf of sex abuse survivors, including a $7.1 million verdict in a sexual assault case and a $1.1 million verdict in a rape case. If you or a loved one were sexually abused in NYC, contact Edwards Henderson Lehrman to speak with a New York City sex abuse lawyer today.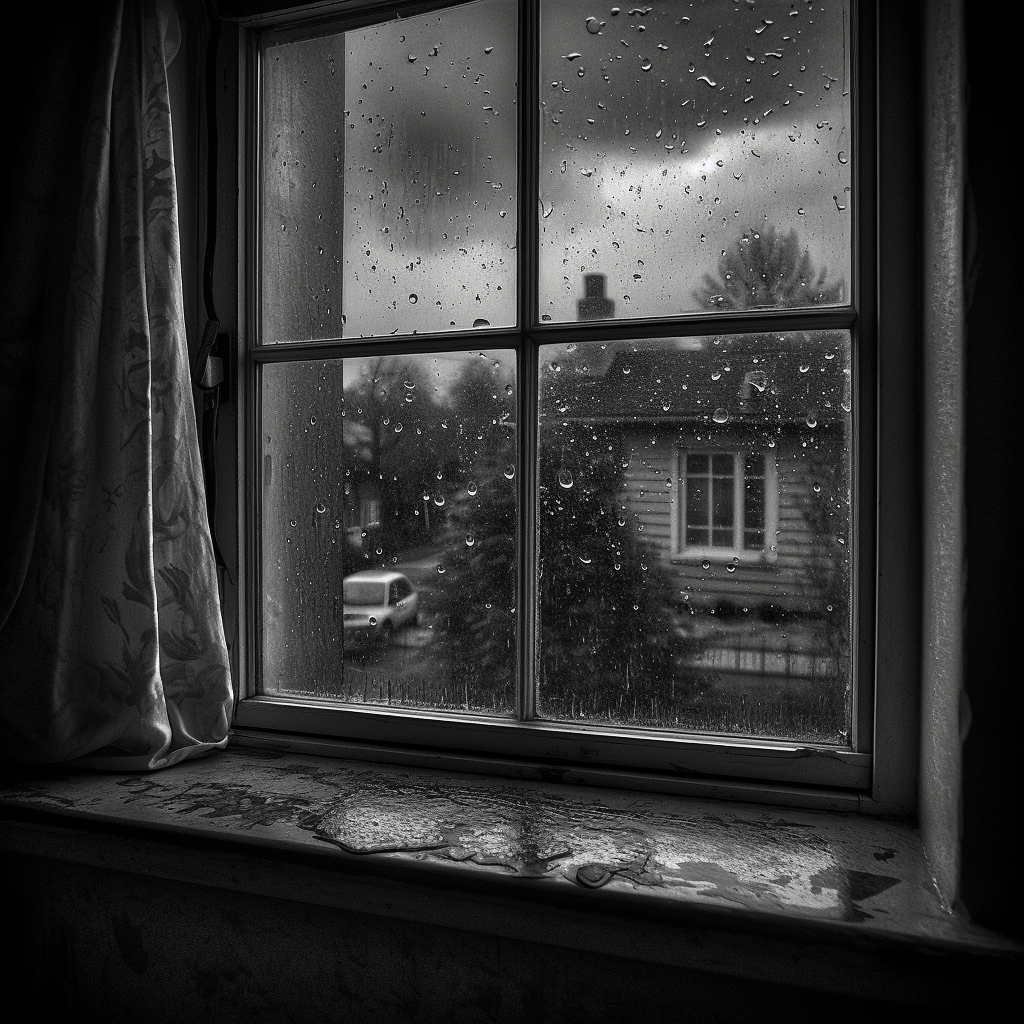 Tell Us What Happened. All consultations are FREE and confidential.
Empowering.
Compassionate.
Trustworthy.
Edwards Henderson Lehrman is a nationally-recognized powerhouse litigation firm, dedicated to providing its clients with the highest quality legal services and, at the same time, making substantial, positive changes for the common good.
We are skilled litigators and experienced trial attorneys who have effectively pursued civil lawsuits against some of the most powerful individuals, organizations and big businesses on behalf of people, victims and small businesses. In fact, we specialize in handling cases where the power differential is greatest and we can use our experience and resources to even the playing field. Our recent trial results speak for themselves.
Choose from our qualified sex abuse attorneys
Our Results
$71 Million

Verdict

$24 Million

Verdict

$7.1 Million

Verdict

$13.1 Million

Verdict
EHL Testimonials
Your voice matters.
"Brad Edwards handled my tort claim aggressively, attentively, and most importantly, he seemed to take what was maliciously done to me to heart. He handled my case as if it was his own. I cannot recommend him or his expertise enough."
"I'm so thankful to Ms. Henderson. She went above and beyond for me on multiple cases. Her hard work and dedication to my cases changed my life. She won a lawsuit on my behalf against a high-profile and powerful defendant. Never once did she settle—she fought to the end for me and won, thus giving me my quality of life back."
"Seth Lehrman and his professional team of attorneys and paralegals were my true champions throughout my case. They made me feel as though I was the only and most important client they were fighting for and always followed through and kept me abreast of everything as it happened."
"Matt Weissing handled an injury case for my family a few years ago and the results were life-changing. I don't know where we would be without him. If you want a lawyer who really cares about you and your case, this is him."